Our Equine
Veterinarians and Podiatrists
Our goal at East Coast Hoof & Wellness Center is to provide precise, knowledgeable, and detailed service for all hoof, lower limb, and lameness related problems. East Coast Hoof & Wellness Center is made up of a team of dedicated farriers and veterinarians specializing in hoof related issues such as navicular, thin soled hooves, long toes, quarter cracks, club feet, low palmar/plantar angles, founder, and laminitis as well as overall lameness related problems. With strict attention to every detail, the members of East Coast Hoof and Wellness Center look at each case on an individual basis and reach out to professionals all over the country to get the desired results. East Coast Hoof & Wellness Center believes in the importance of a team approach, including connecting with trainers, rider, grooms, caretakers, attending veterinarians and farriers, being vital for a horse's success.
John Rispoli
John Rispoli started as a young man taking care of standardbred racehorses and learning his horsemanship and driving skills from Hall of Famer Anthony Abbiatiello. John then moved on to train and care for thoroughbred racehorses, gathering vital horsemanship to prepare him for his journey to become the farrier he is today. John is the owner of East Coast Farrier Service and after 30 years of dedication and detailed work, John is now able to open East Coast Hoof & Wellness Center. John continues to further his education every year attending seminars and symposiums as well as one on one training to keep his skills at the top level. John has studied under Dr. Ric Redden for several decades and his teachings have become an integral part of John's career. John uses the mechanical shoeing principles set forth by Dr. Ric Redden to remove the forces at play that hinder a horse's ability to heal. John concentrates on the details to get the results.
In John's spare time he enjoys spending time with his wife and family, horseback riding, boating, and fishing. John is also a car and motorcycle enthusiast.
Louis Fahrion
Louis Fahrion started his career in shoeing with John Rispoli. He first began working with horses while attending high school, learning the basics working on a farm, furthering his interest in the equine field. Louis then took the opportunity to work alongside John in his farrier business. Louis has completed a vigorous 3-year apprenticeship in a one-on-one setting alongside John. Throughout that time serving his apprenticeship Louis also aided John with his thoroughbred horses, developing crucial horsemanship skills and learning about the industry. Louis has attended several equine podiatry symposiums and seminars with Dr. Ric Redden. Louis has now been shoeing for over a decade and is a team member of East Coast Farrier Service and East Coast Hoof & Wellness Center. In Louis's spare time he enjoys boating, cars, motorcycles, metal/wood working and creative projects.
Dr. Ashley Ezzo
Dr. Ashley Ezzo is a full-time veterinarian for East Coast Hoof and Wellness Center. Dr. Ezzo grew up in central New Jersey and has been riding horses her entire life. After participating in Pony Club and taking many years to train her young horse, Dr. Ezzo rode on the Hunt Seat Equestrian Team at The Ohio State University, where she completed her bachelor's degree in Animal Science. Dr. Ezzo continued on to receive her DVM from the University of Minnesota, where she was the president of the Student Chapter of the American Association of Equine Practitioners. Dr. Ezzo recently completed a year-long equine exclusive internship at Ocean State Equine Associates, where she focused on emergency care, surgery skills, and internal medicine case workup, while under the mentorship of boarded specialists. Her professional specialties include lameness, sports medicine, and care of the geriatric horse. Dr. Ezzo also enjoys going on hunter paces with her horse, Eve, spending time at the beach trying to master the art of surfing, and running half marathons.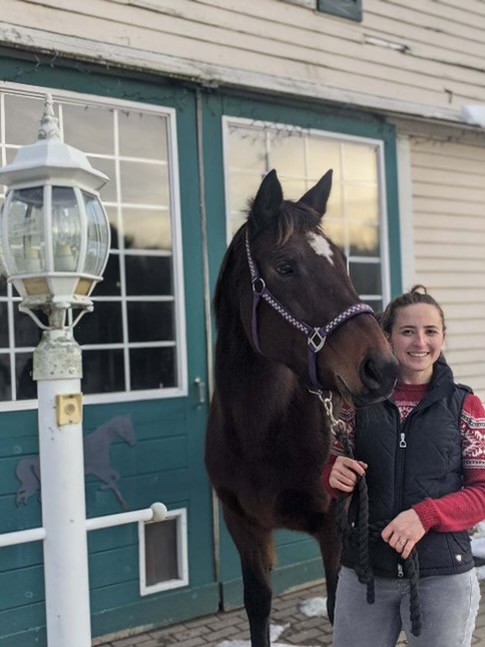 Dr. Rolf Modesto
Dr. Modesto was born in Sweden but grew up on the island of Florianopolis in southern Brazil. Dr. Modesto received his VMD from the School of Veterinary Medicine of the Pontificia Universidade Catolica do Parana and completed a surgical residency at UNESP-Botucatu in Brazil. With a desire to further his studies in the United States, Dr. Modesto completed internships at Brazos Valley Equine Hospital, University of Minnesota and Hagyard Equine Medical Institute. Dr. Modesto was also a 2-year research fellow, working on drug and medical device development at the Comparative Orthopedic Research Laboratory (CORL) at the University of Pennsylvania-New Bolton Center. Following his residency at the University of Minnesota, Dr. Modesto became board certified by the American College of Veterinary Surgeons in 2016. Dr. Modesto practiced surgery and sports medicine in Texas until 2019 with a passion for a career in rodeo and sport horses.
In Dr. Modesto's spare time he trains Brazilian Jiu-jitsue, snowboards and enjoys spending time with his wife Britt, daughters Brooke and Chloe, great dane Kiera and what seems to be their ever increasing number of horses.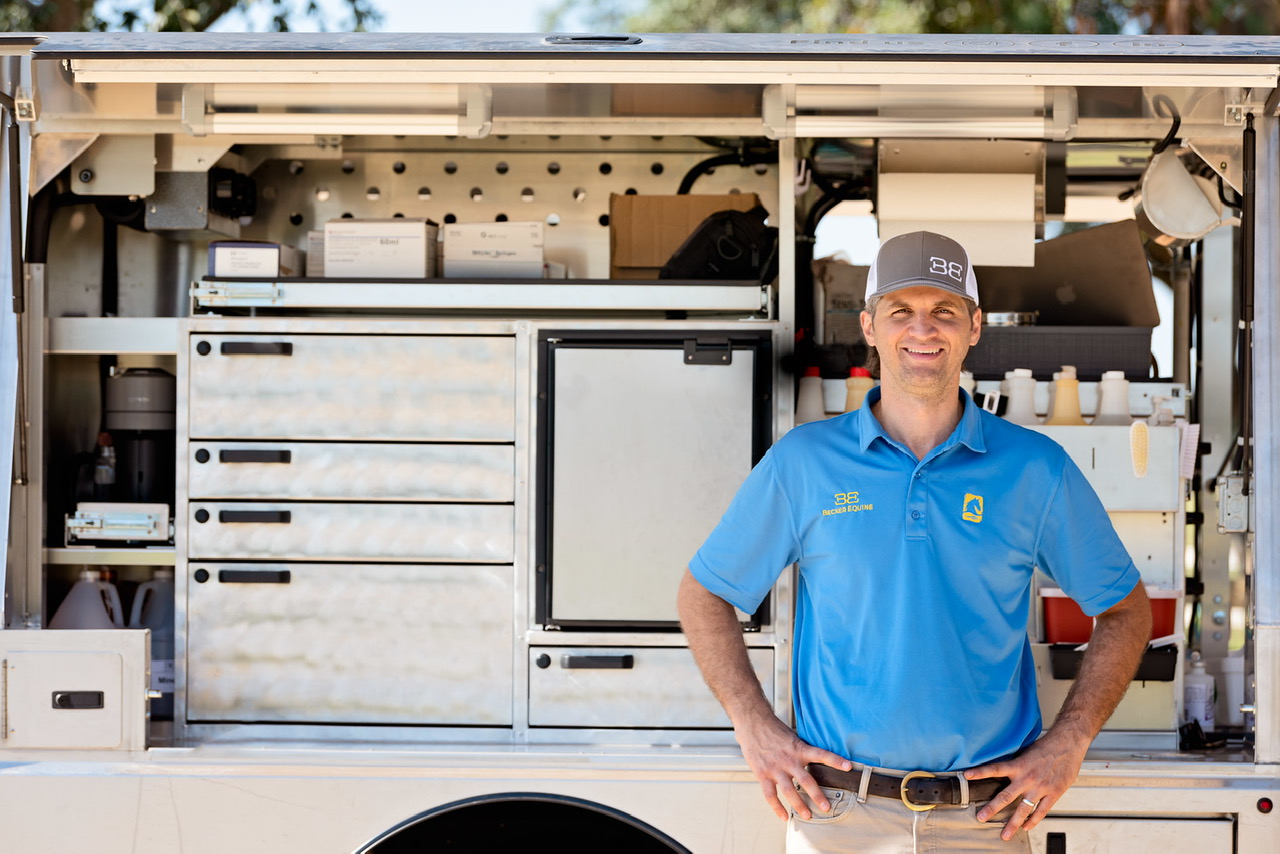 Melissa Rispoli
Melissa Rispoli is a lifelong horsewoman who started riding at the age of 7 and has never stopped. Initially riding in the hunter/jumper ring, Melissa currently trains in dressage. Melissa attended Centenary College and graduated with a B.S. in Business Management and has her ARIA certification. Presently, Melissa is the office and farm manager of East Coast Hoof & Wellness Center.
In Melissa's spare time she enjoys spending time with her husband and riding her horse.